Reno Redevelopment
Reno, Nevada has been a great place to focus on redevelopment projects over the last fifteen plus years. As Reno transitions from a casino-based-economy to a diversified economy based on warehousing, manufacturing, technology and sports-tourism it has created numerous opportunities as old uses phase out and new ones come in. (Read about this transformation in the New York Times)
I have historically been interested in the CalAve and Mid-Town Districts due to their proximity to the higher-income Old Southwest neighborhood. The Sunday, October 20, 2013 New York Times article featured a number of establishments that I have worked on, including The Hub, Death & Taxes and Brasserie St. James. A colleague and I owned and redeveloped the property where The Hub and Death & Taxes currently operate and I represented the tenant/owner of Brasserie St. James when he bought 901 S. Center, which he subsequently redeveloped into the Brasserie. More recently Wells Ave has come into its own as the housing market surges, driving the gentrification of the Holcomb to VA Hospital corridor.
Reno is no longer a secret due to Tesla, Switch and Apple. Even Google is in on the action with a 1,210 acre buy in Tahoe Reno Industrial Center (April 2017). While the secret is out Reno continues to be highly affordable with an even higher quality of life.
Arlington-Flint Trio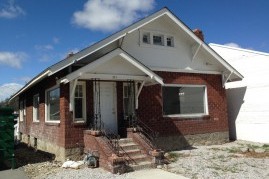 The Opportunity
Three buildings situated in a prime location
Boarded-up & vacant for roughly ten years
High-quality surrounding residential neighborhood to support redevelopment
Transitional South Downtown (SoDo) business district on the upswing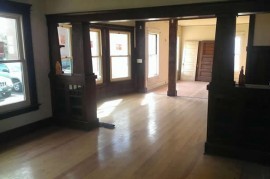 The Process
Parcel Split to create flexibility in ownership
Restoration & re-purposing of the existing improvements
Leasing to prospective tenants whom are reflective of the neighborhood
Coordination of tenant improvements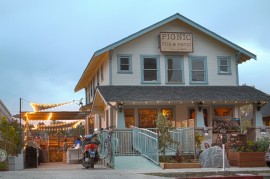 Today
Three vibrant new businesses in the heart of the SoDo district;
Sold properties shortly after completion
650 Tahoe Street, Reno, NV – Laughing Planet Cafe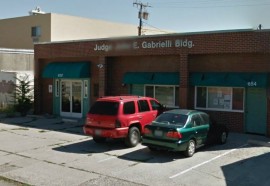 The Opportunity
Former Judge Gabrielli office building with block building constructed around a pre-existing old house
Phenomenal location in the heart of MidTown
Opportunity to change use from office to restaurant/retail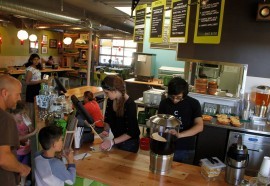 The Process
Abated entire property, removed all office improvements to create open floor-plan
Secured regional tenant Laughing Planet Cafe out of Portland, engaged design and construction professionals to transition building to restaurant use
Upgraded power in conjunction with NV Energy, including designing and installation of complete new switchgear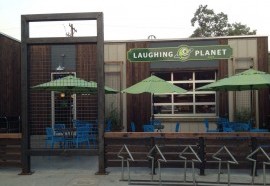 Today
A vibrant restaurant operation staffed and operated by Tim Healion, a local legend from his time as the proprietor of Duez Gros Nez, one of the pioneers of cafe culture in Reno
Sold building to principals behind Tenant
Cheney Street, Reno, NV – The Hub & Death & Taxes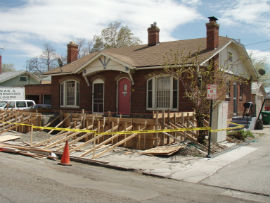 The Opportunity
In the mid-2000's with California Avenue well on its way we began looking at new neighborhoods
Purchased property as a residential duplex with two single car garages
Envisioned restaurant and commercial uses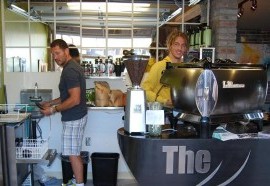 The Process
Changed the use with the City of Reno, created a single restaurant space with grease interceptor out of two-car garage
Converted duplex into a single bar space
Part of the pioneering MidTown district, currently the most vibrant food & entertainment district in Reno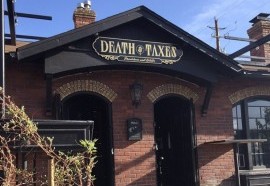 Today
The Hub Coffee Roasters (now Blue Whale) operates out of the 400sf former garage and Death & Taxes, an avant-garde bar operates out of the former duplex
Sold the building to the proprietors of Death & Taxes who subsequently purchased the adjacent building and relocated their successful Mid-Town Eats restaurant from South Virginia to Cheney Street
130 S. Center, Reno, NV – Patagonia Outlet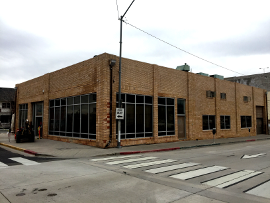 The Opportunity
Original all-brick and steel truss Hudson Auto Dealership
Forty years of office improvements disguised building's potential
Emerging neighborhood with significant activity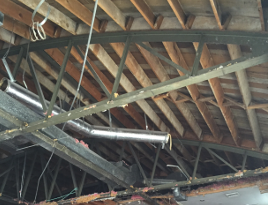 The Process
Invested in historically dicey neighborhood
Completely gutted the entire building and sand-blasted exterior
Exposed natural brick and truss structure on spec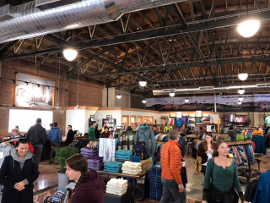 Today
During renovation West Elm leased space in neighboring Post Office re-development
Leased the property to Great Pacific Iron Works (Patagonia) for the outlet store
Sold the building to a sophisticated Bay Area investment company
188-190 California Avenue, Reno NV – Blue Moon Pizza, The Loving Cup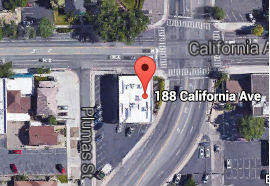 The Opportunity
Owners of the Satellite Cocktail Lounge, a tenant at the property, contacted me about the opportunity
The majority of the building was vacant and/or under-rented
California Avenue district was in the early stages of re-development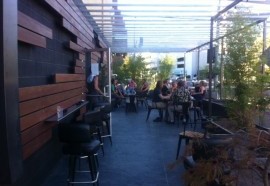 The Process
A complete restoration/rebuild of the entire building to bring the systems up from the original mid-50's construction
Re-leased, re-developed and re-positioned the entire building with only Satellite remaining.
Relocated Blue Moon Pizza, an established Reno restaurant, from South Reno to California Avenue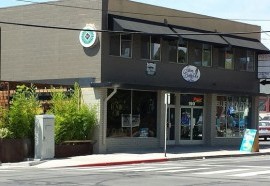 Today
A vibrant multi-tenant building with long-term tenants; Temple Yoga, Salon Bobby Pin, Atlas Red Real Estate, Parson's Guitar, The Loving Cup (successor to Satellite) and Blue Moon Pizza
805 S. Wells, Reno NV – Washoe's Wurst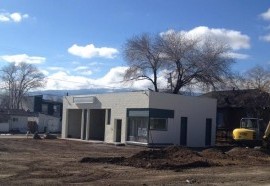 The Opportunity
A prime corner location in the heart of the Wells Avenue District at Cheney Street which is a major cross-street to Mid-Town.
In close proximity to 777 South Center Street which is a large scale redevelopment of the former Maytan Music Building.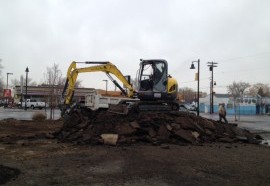 The Process
Removed 100+ tons of concrete and asphalt from the site, re-graded entire property, installed new sewer line, grease interceptor, power and gas lines.
Solicited letters of intent and negotiated a lease with the owner of the highly successful Chapel Bar.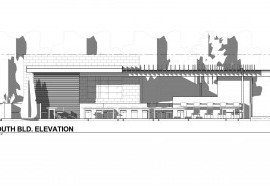 Today
In City of Reno permitting process with an estimated opening of Washoe's Wurst (think Zeitgeist – San Francisco) in Spring 2018.
---
This Redevelopment Page primarily focuses on Reno but I am also active in other markets. Same techniques; comprehensive due diligence, careful planning, aggressive leasing, strict construction supervision and above all surety of execution. Just different locations. Here's a recent example:
5799 Hollister Ave Goleta, CA – Autozone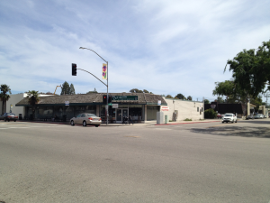 The Opportunity
Saw the for-sale-sign go up one day at lunch
Under-utilized building with low quality tenants
Able to navigate contentious sale from divorcing seller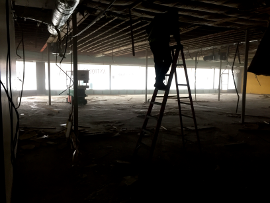 The Process
Reached out to my national leasing contacts
Abated property and removed interior improvements
Negotiated lease with AutoZone during escrow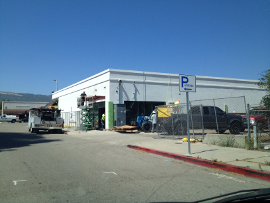 Today
AutoZone opened for business in August 2017
Sold the building to a local business owner who was in a 1031 exchange
Missoula, MT – The Mercantile
Not all of our projects have worked out as planned, i.e. our experience in Missoula where a partner and I worked to redevelop The Missoula Mercantile. The Merc, as it was called, was one of Missoula's oldest buildings that was most recently occupied by a Macy's department store. The sellers had gutted the building creating a blighted situation in the heart of Missoula. It looked worse than it really was and we developed, in conjunction with Tom Beaudette of BCE, a comprehensive structural solution that retained the historical integrity of the structure with minimal impact to the floor-plates. Unfortunately not all of the cards fell our way and we cancelled escrow in the spring of 2015. The building was subsequently torn down in 2017 to make way for a chain hotel – an unnecessary and significant loss for the people of Missoula.