The turn-around of Distressed Assets has not typically involved significant changes of use or entitlement, rather these properties have suffered from indifferent ownership, lackadaisical leasing programs or changing demographics that necessitated a fresh approach. Much of my work with distressed assets has been with retail buildings, but I also enjoy turning around industrial projects.
Lynchburg Collection Strip Center

Lynchburg Collection is an un-anchored strip center located in Horn Lake, Mississippi which is part of the Memphis MSA. The Horn Lake property sits immediately across the road from Elvis's Circle G Ranch which recently received City approval for redevelopment into a major tourist attraction and housing project. The center was originally constructed in anticipation of this project and fell victim to the national downturn, becoming bank-owned in the late 2000's. I purchased the property from the bank and waited for both the general Memphis market to improve and the adjoining project to come to fruition. Leasing activities focused on local tenants via a local manager, which was bolstered by a new Super Wal-Mart being constructed immediately to the east of the property. In 2018 with too many projects underway and nothing else in the geographic region I reluctantly sold the property. I miss Memphis.
New Iberia


The New Iberia, Lousiana property is an approximately 55,000 square foot formerly-Winn-Dixie-anchored center that was closed in their mid-2000's turnaround. A colleague and I purchased it from a bank in Florida who had taken it back as REO. At the time, Rite-Aid and Popeye's were operating but the former grocery store space, roughly 40,000 square feet was vacant. I had recently completed several strip center turn-arounds in Texas and we brough our team of contractors from Texas to New Iberia to refurbish the former grocery store space. Winn Dixie had abandoned many of the store fixtures, the removal of which was the first order of business. Simultaneously, through my ICSC contacts we began soliciting new tenants, ultimately creating a relationship with Variety Wholesalers from North Carolina. The upfit of the store for Variety's use was a team effort and jointly we were able to turn a dilapidated non-functional space into a productive store. This community has many people without formal transportation and re-opening the store provides them with the opportunity to secure basic staples at reasonable prices. We owned this property for approximately ten years before finally selling it in 2016.
Village Corners Strip Center

Village Corners is a Super Wal-Mart shadow-anchored strip center located in The Colony, Texas. This is a project that a colleague and I acquired, stabilized and disposed of. We acquired the center in the fall of 2007 with over 45% vacancy. Physically the center suffered from minor deferred maintenance, which was cured via attentive management by Beth Connett at Cencor. After working with two local leasing companies, we brought the leasing in-house. Drawing on our national retailer contacts we successfully stabilized the property without sacrificing rental rates. Concurrently we completed an exterior remodel making this a pride-of-ownership main street location. The new owners are now well-situated to build on our efforts and enjoy long-term stabilized cash flow.
Bonham Corners Stip Center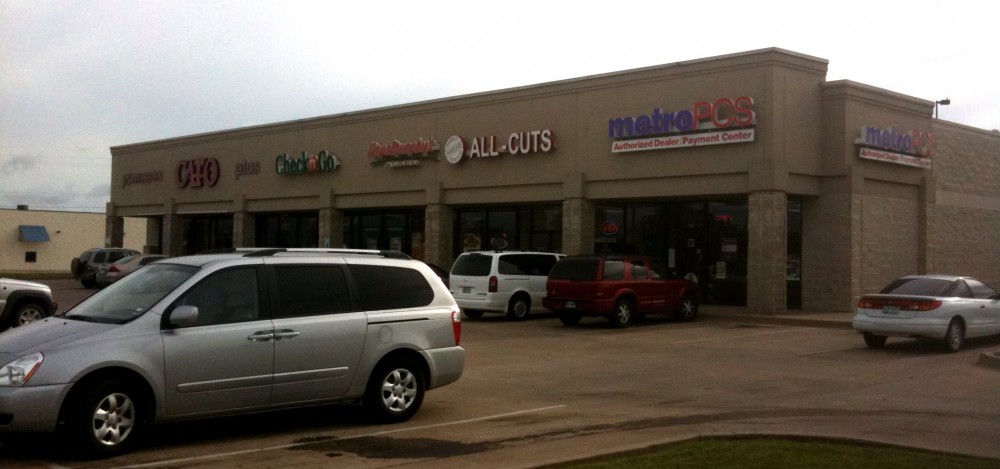 Bonham Corners is a Wal-Mart shadow-anchored strip center located in Bonham, Texas. Bonham, Texas is located in Fannin County, historically the poorest county in Texas, approximately an hour and a half north of Dallas. This is a project that a colleague and I acquired, stabilized and then held until 2014 when cap rates dropped below historical averages. At the time of acquisition Dollar Tree had vacated a 4,200 sf space and the then-current-ownership had been unable to fill the space. After analyzing the market it was apparent that securing a larger user was unlikely. We split the 4,200sf into three 1,400 sf suites and began a local, regional and national leasing campaign. This campaign was successful and we were able to open two new businesses and relocate a third. Over time tenants came and went but it was clear that the reduced suite size was optimal for the market. The center was sold in the summer of 2014 to an out-of-state investor in a 1031 exchange.